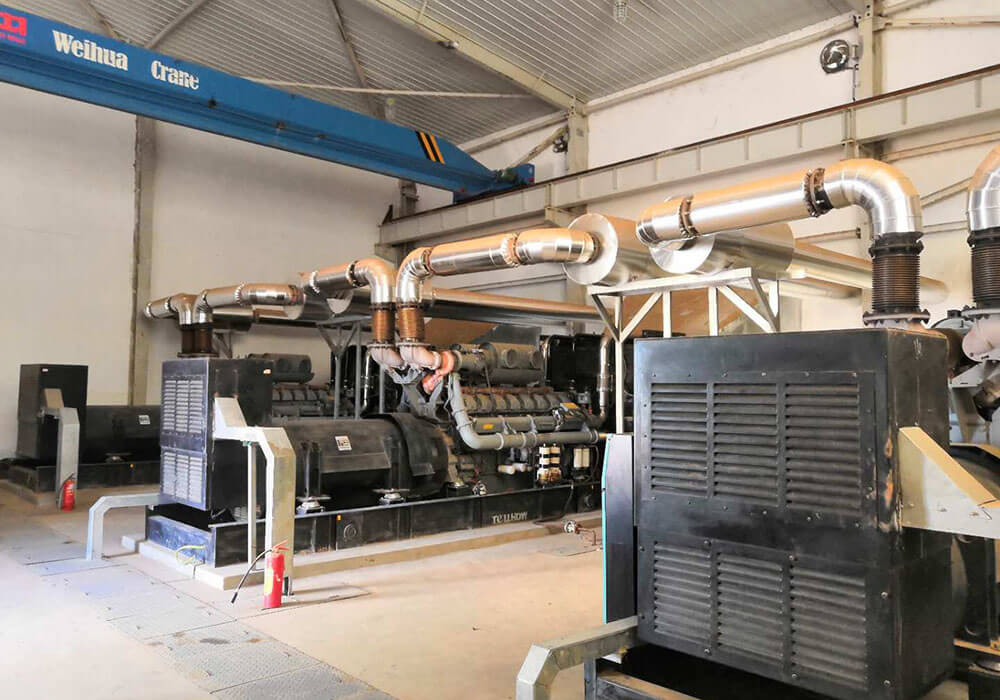 In 2016, Tellhow provided 3 units of 1600kW High-voltage diesel generator sets for sugar factory in Ethiopia.
Project: Sugar factory

Country: Ethiopia.

Qty: 3 units

Prime Power: 1600kw

Engine: Perkins

Alternator:Marathon
In 2016, Tellhow provided 63 units of 400kW/100kW/60kW/48kW32kW soundproof canopy and trailer diesel generator sets for engineering project in Ethiopia.
Country: Ethiopia.

Qty: 63 units

Application:IPP

Prime Power: 400kW/100kW/60kW/48kW32kW

Engine: Deutz

Alternator:Marathon